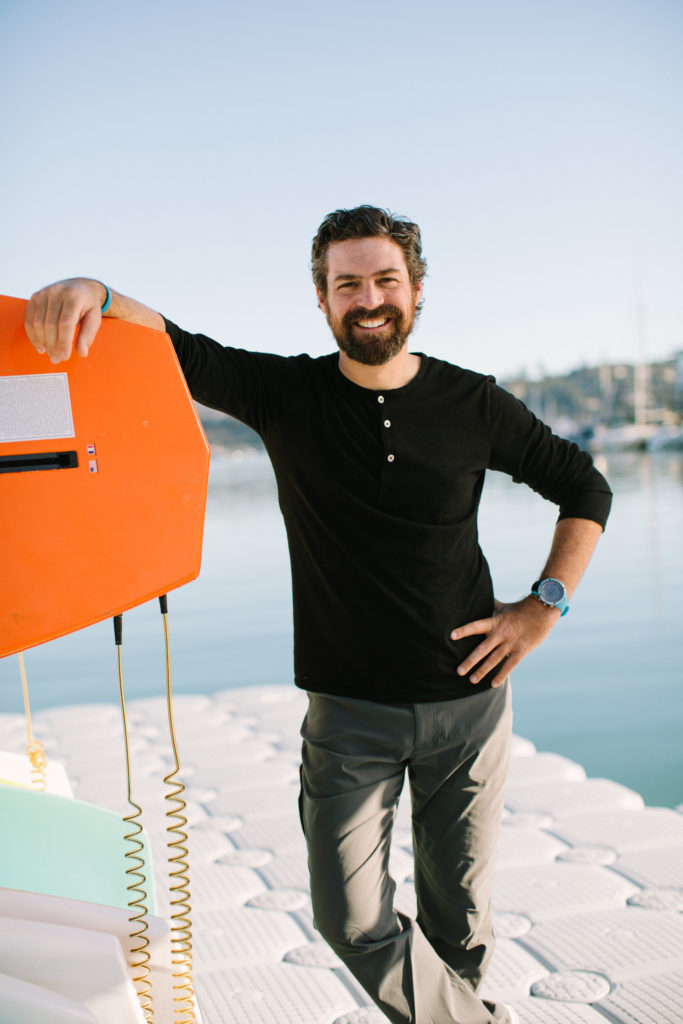 ---
French-born, now also American citizen, world traveler, serial entrepreneur and avid adventurer, Cyril has lived in France, Spain, England, Italy, Argentina, Brazil, and the US. Cyril speaks 5 languages fluently. As an adventure seeker since childhood, Cyril backpacked around the world for a full year at the age of 25. 
He has been living in California for the past 12 years. Windsurfer while growing up, he was no stranger to the ocean. California offered him outrigger canoeing, surf ski and rowing. Playing in the San Francisco Bay Area and having fun lead him to follow his heart over and over.
Photography: Teresa O'Brien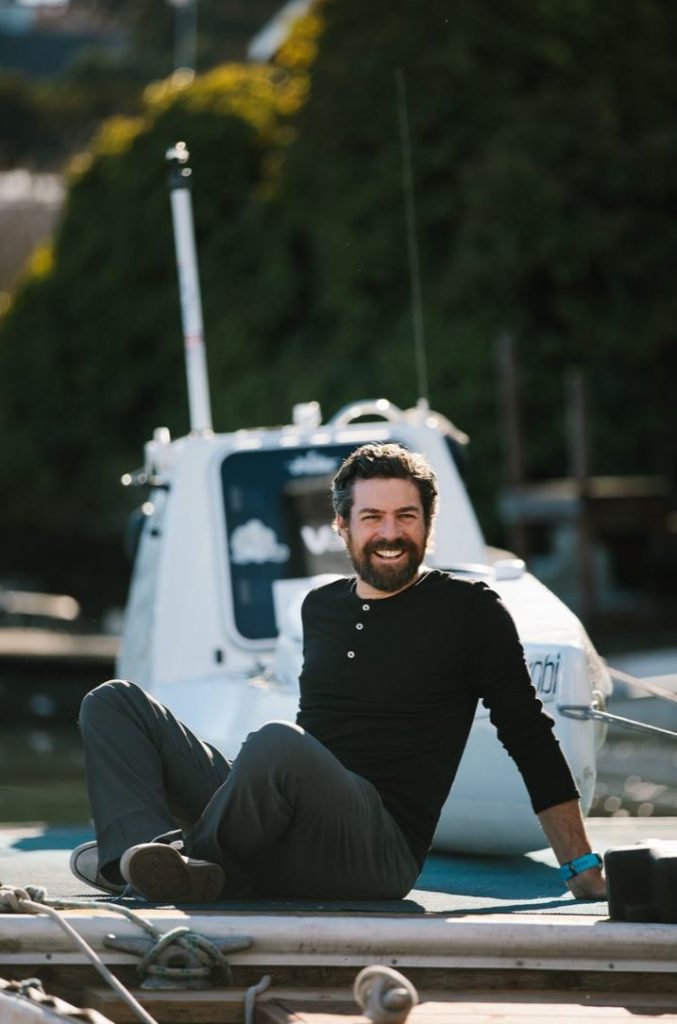 ---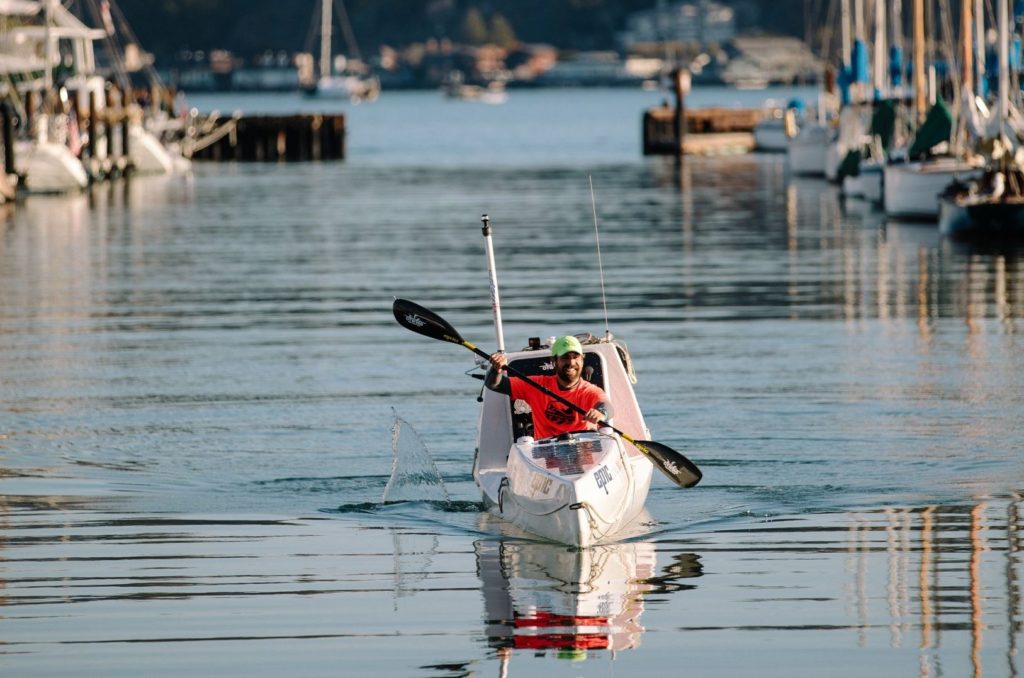 ---
Three years ago, in June 2016, he and his teammates got first place in the Great Pacific Race, a 2,400 nautical miles Ocean Rowing race from Monterey, California to Oahu, Hawaii. In this race, Cyril was the skipper of the boat "Team Uniting Nations", a four-man team of four different nationalities: Thiago Silva from Brazil, Carlo Facchino from the US, and Fiann Paul from Iceland.
No support nor assistance was received during the full successful crossing leading to the Guinness World Record for the fastest crossing in 39 days, 9 hours, 56 minutes.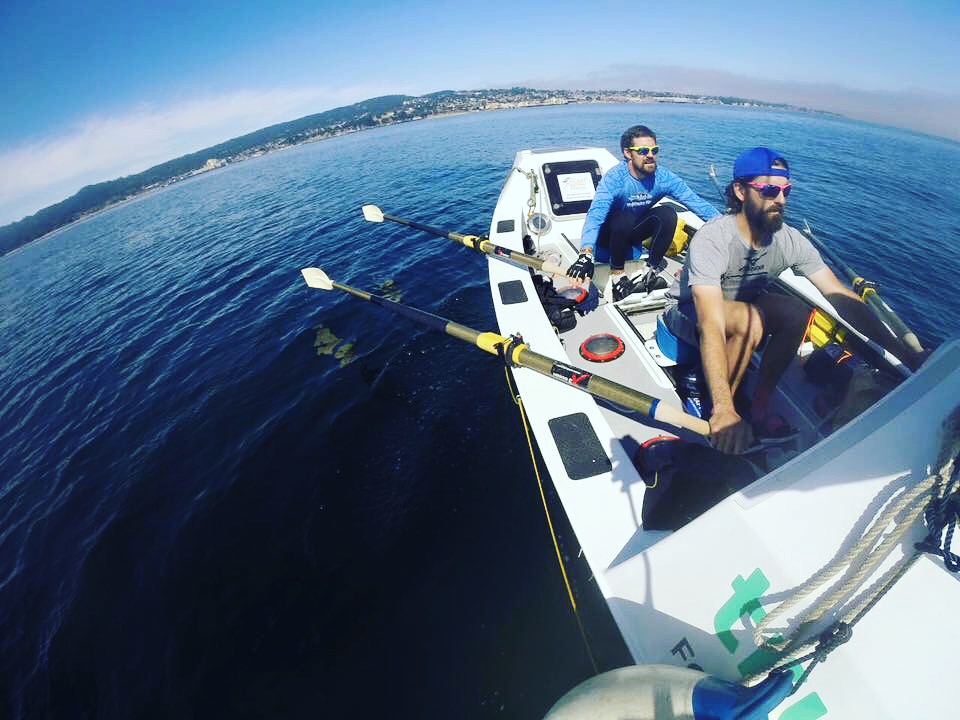 ---
Past expeditions
As an ultra-endurance athlete, Cyril has a long list of expeditions under his belt: check out his other website
Racing in Outrigger Canoe in the Catalina crossing (32 miles, 3 times)
Racing the Cal100 (a 100-mile canoe race on the Sacramento River)
Racing the Yukon River Quest 3 times (a 444-mile canoe race in Canada), in 2012 in a 6-man canoe, in 2018 in a 4-man canoe and in 2019 in a 2-man canoe.
Racing the Moloka'i Hoe (a 43-mile race between Molokai to Oahu, 4 times, 2010/11/14/15)
Rowing the Pacific from California to Hawaii in a 4-men crew, 2,400 miles, 39 days, in 2016.
Solo Kayak the Pacific from California to Hawaii in an unsupported expedition, 2,400 miles, 91 days, in 2022.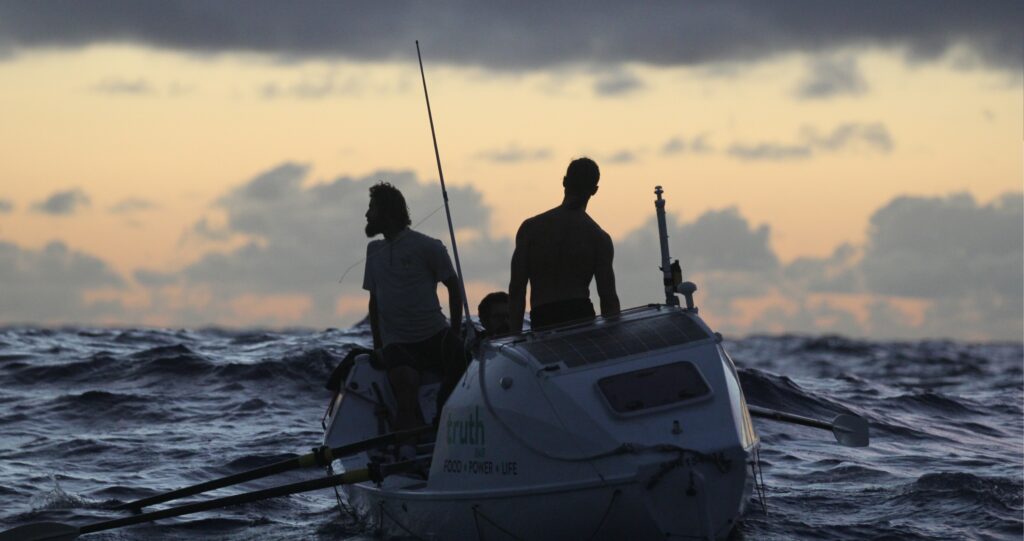 His open-ocean "initiation adventure" was in the summer of 2016, when he successfully rowed across the Mid-Pacific Ocean from California to Hawaii, as part of a 4-man crew, in an expedition of just under 40 days, earning him and his teammates a Guinness World Record for the fastest crossing on that distance.
photography: Rod Mayer
---
The crossing was featured in Outside Online and Huffington Post.